Glow in Dark – Be Stylish – Stay Safe – Lightweight
Buy Shockproof-Luminous Liquid Neon Sand Case for your Samsung Galaxy S10, S9, S8, Plus, Note 8, 9 models. Available in five different colors. Buy Glow in the Dark Liquid Glitter Case for Samsung now.
Compatible models:  Samsung Galaxy S10 / S10Plus / S10e / S8 / S9 / S8 Plus /S9 Plus / Note 8 / Note 9
Feature:  Fashion Luminous Neon Sand Soft Phone Case Cover
Colors: Green, Green 2, Orange, Pink and Blue
Material: High-Quality Soft Silicone
Technology:  Quicksand Soft Phone Case
Function: Anti-knock, Shockproof, Dirt-resistant, Anti-scratch
In-Package: 1 Piece Neon Sand Case for Samsung
Make your Samsung smartphone glitter in the dark with this Luminous Neon Sand Case for Samsung flagship smartphones. It makes your device look great while keeping it safe with its built-in shockproof technology.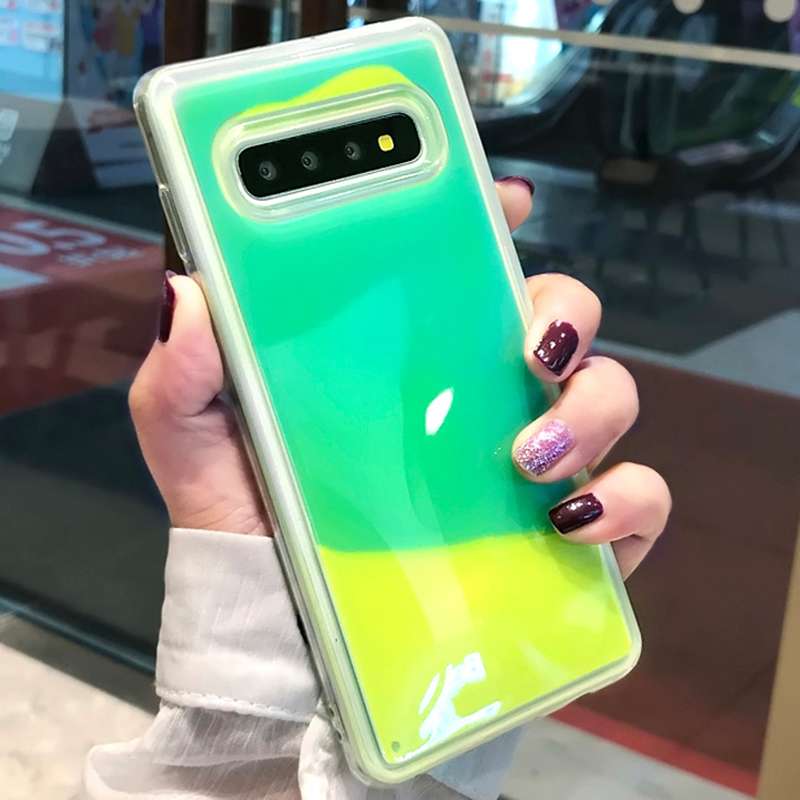 Liquid Neon Sand Case for Samsung
You're getting the best quality neon sand liquid case for Samsung smartphones with free shipping and money-back guarantee. OMG's Neon Sand cover is Lightweight, Anti-knock, Shockproof, Dirt-resistant, Anti-scratch – in short, you're buying premium Samsung cover for an affordable price.
The liquid fluorescent sand inside the case makes it fun and trippy. The waterfall effect is extremely fun to watch which also makes it unique looking. In short, it adds on to your style.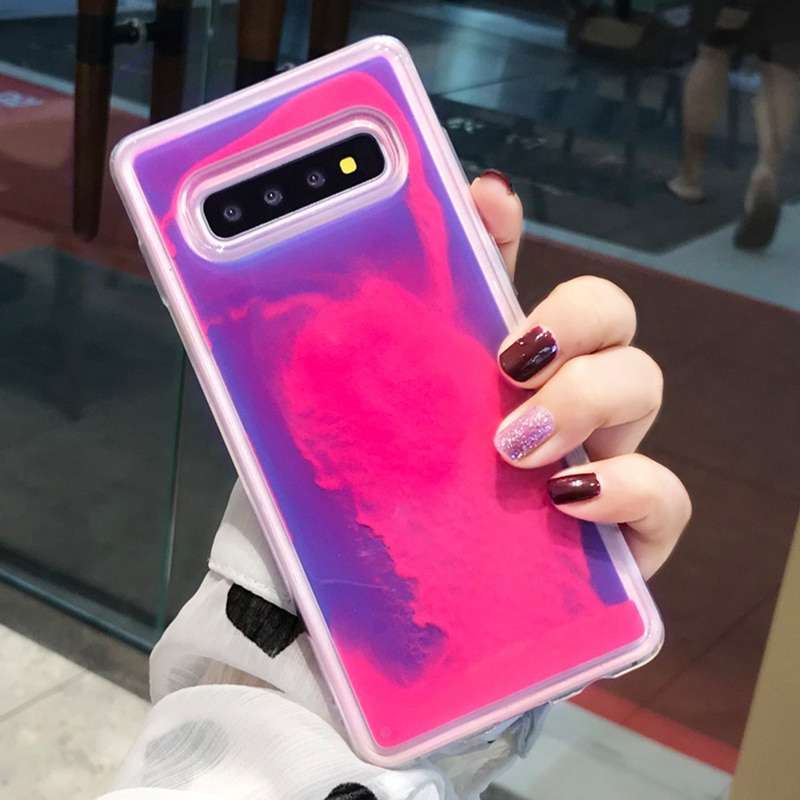 Buy Neon Sand Case for Samsung and make your friend go jealous with this glittery cover. It will also keep your smartphone safe. What else you need? Buy now and get delivered for Free!
Neon Sand Samsung Case Features
#1 Lightweight – Doesn't add bulk to your Samsung device as this Neon Sand cover is lightweight.
#2 Shockproof – Thanks to 360-degree protection, this Neon Sand cover adds a shockproof feature to your device, keeping it secure from accidental drops.
#3 Dirt-Resistant – It doesn't allow dirt to enter inside and ruin your shiny new Samsung flagship.
#4 Anti-Scratch – The super soft material makes this premium neon sand Samsung case scratch proof.
Samsung Neon Sand Liquid Case FAQs
Impress your friends and look different by putting Neon Sand Liquid Case on Samsung Galaxy smartphone.
Q: Which Samsung smartphone this Liquid Neon Sand Cover supports?
A: This particular luminous neon sand Samsung cover supports Galaxy S10, S10 Plus, S9, S8, Note 9 and Note 8 devices.
Q: Does it protects the device from accidental drops?
A: Yes, our premium Neon Sand Case for Samsung flagships offers 360-degree protection, keeping it safe from accidental drops.
Q: Does this support wireless charging?
A: Yes, this Neon Sand Samsung cover supports wireless charging. You don't have to carry the wires around.
Q: Is there any shipping charges for this glittering Neon Sand Samsung case?
A: No there isn't any shipping charges. Our Glittering Neon Sand Samsung case is with free delivery. You don't pay any additional shipping charges.