Make Your Own iPhone Case ?

? Surprise your loved one with this personalized premium and protective iPhone case. It's a perfect unique case to showcase how much you care for loved ones ? ? ?
?️ Long-lasting HD print
Our custom phone cases are printed with premium quality original Mimaki Inks for long-lasting quality and come with our fade-proof guarantee.
? Perfect fit & precise cutouts
OMGCovers custom iPhone case fits perfectly with the mentioned iPhone models. 
Why get a Custom iPhone Case? ?

Your loved one pictures are printed on the back of case, displaying your love for them to the world. Our custom iPhone case has the following features,
⚡ Instant preview: Upload your photo, see the instant preview and order the case. It hardly takes 2-3 minutes.
?️ Protective case: It protects your iPhone from scratches and minor bumps/drops.

? Transparent iPhone case: 100% HD transparent iPhone case which shows Apple logo clearly.
✅ High-quality case: All our custom iPhone cases are made of high-quality Soft Silicone material with matte finish printing.
? Perfect fit: OMGCovers custom iPhone case fits perfectly with the mentioned iPhone models. 
? Lightweight: Our cases are made with lightweight material, keeping the overall weight in the lightweight category.
✅ Note: Preview is automated, it may not show some pictures perfectly but not to worry as each order is verified manually by a dedicated team of our designers, ensuring your picture is printed perfectly and with utmost care.
⌛ Order your custom iPhone case now while the stock lasts. Yes, limited stocks! ⌛

Still got questions? Reach out to us and we'll answer them all.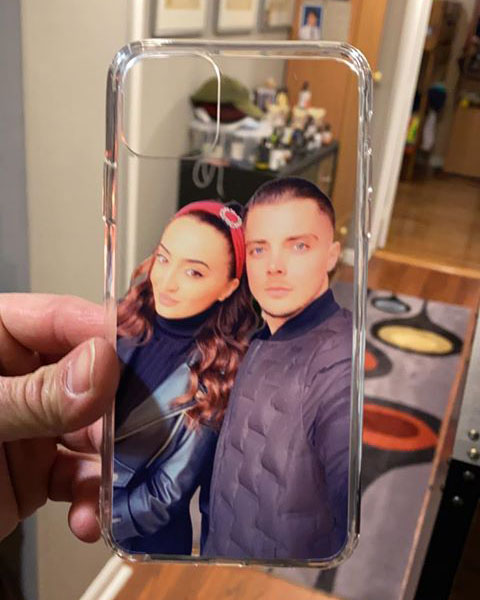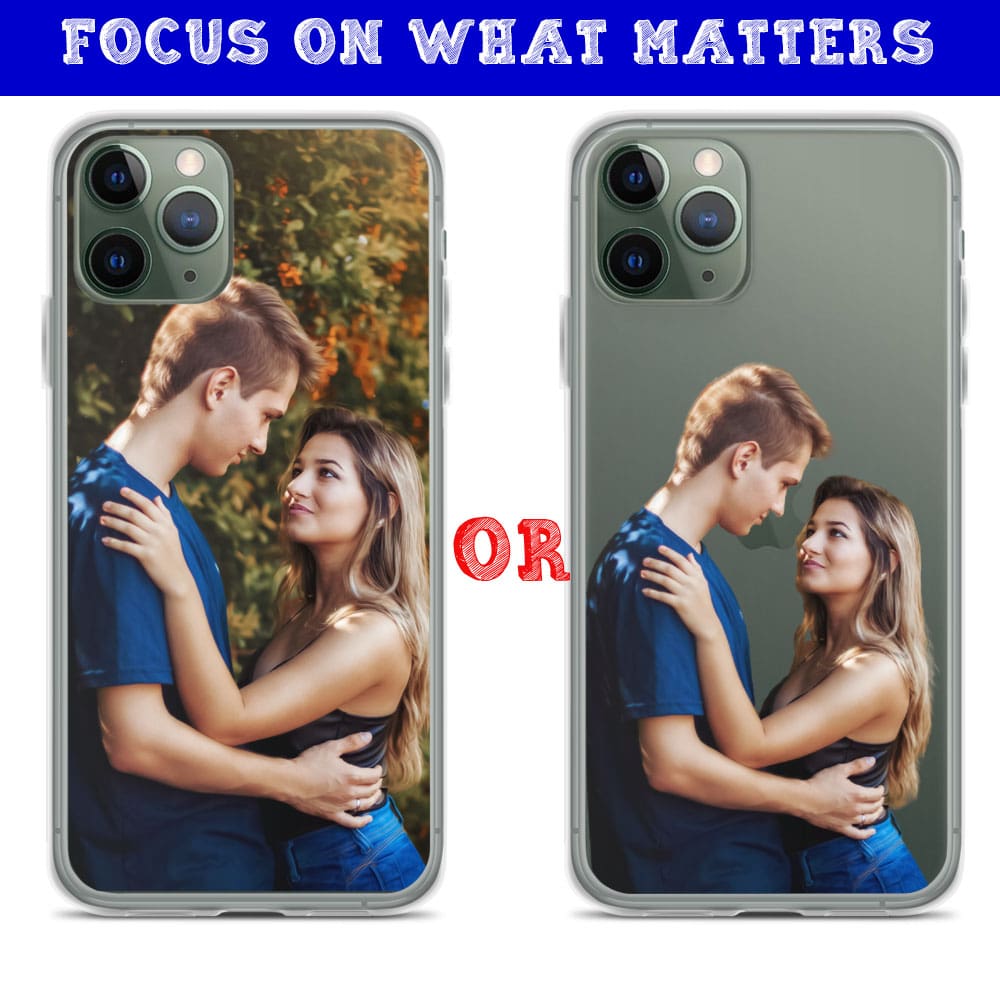 SHIPPING & DELIVERY (Fastest Delivery)
United States: ??  7-15 Days
United Kingdom: ??  7-15 Days
Europe: ??  7-15 Days
Canada: ??  7-15 Days
Australia: ??  7-15 Days
India: ?? 1-8 Days
Rest of World: 7-20
Actual shipping time might be affected due to COVID-19 restrictions. Orders received after 20th will be delivered after Christmas due to high-volume and COVID-19 restrictions.
Fulfillment Time: 1-5 Business Days.
How do I make my own iPhone case?
You can make your own iPhone case by selecting the iPhone model, then upload your favourite picture, adjusting the size and place of the print using instant preview, and finishing up the order. Simple, isn't it?
Do you fix the image errors before printing?
Yes, we have a dedicated team of designers who manually check every picture and give a final touch, making sure everything looks perfect and beautiful before printing.
What is cashback in account offer?
OMGCovers have completed 4 years, and so we're offering $10 cashback. On every new purchase, $10 credit is added to customer's account which can be redeemed during future purchases. Credit will expire in 12 months from the date of purchase.
Am I getting free tampered glass with custom iPhone case?
As a celebration of our 4 years of successful journey, we're offering one free HD tampered glass with our custom iPhone case. Go on and order a personalised iPhone case now.
How long it takes to deliver my personalised iPhone case?
We process all orders within 24 hours, and personalised iPhone cases are delivered within 7-15 days, worldwide.